Tax Document Electronic Distribution - Intelligent Tax Documents™
Intelligent Tax Document™ File Export/Import Use Case
Intelligent tax documents are PDF files with tax data included internally in FDX JSON format.
The intelligent tax document file export/import (or file download/upload) use case is depicted in the diagram below.
It is a valid use case under the following circumstances:
The issuer of the income tax document cannot justify the cost to develop, maintain, and operate an API server.
The time and cost to establish data sharing agreements with all tax software companies is too great.
Issuers of Annual Tax Documents — Intelligent Tax Document™ File Export (Download)
Provide download of annual tax documents in Portable Document Format with FDX JSON included in the PDF Document Properties.
See the example below. See also information for developers.
Income Tax Return Preparation Applications — Intelligent Tax Document™ File Import (Upload)
Tax software applications then provide for upload of intelligent tax document™ files.
Here is an example page from a tax software app.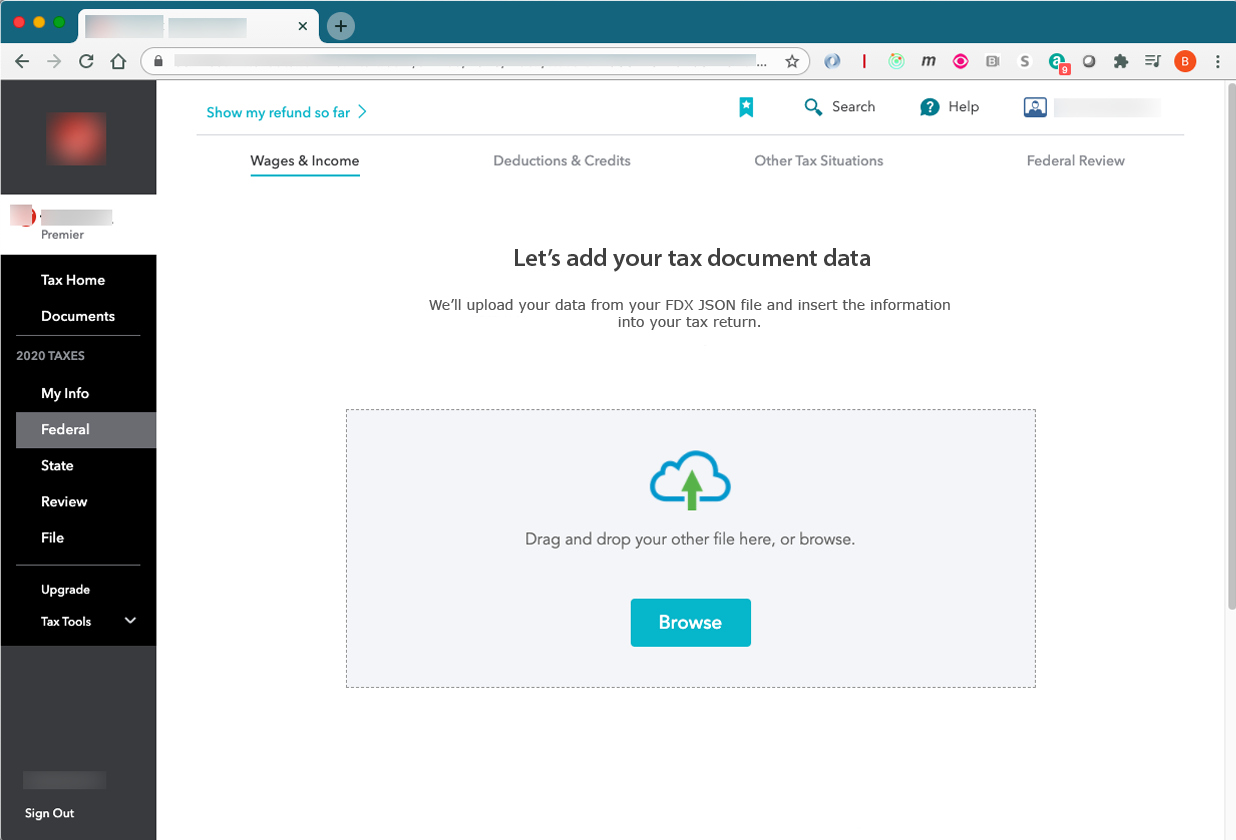 The application reads the tax data from the tax document and imports the information into the income tax return.